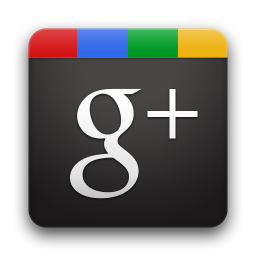 When the word came out in June that Google was going to be launching another social media platform, I was not all that stoked. I realize I was in the majority, but I had not even really gotten the chance to explore Google Buzz before it disappeared. Google scares me anyway. Hello, search + social media? Lordy, it could turn into, well, Facebook! 😮 Despite previous social media flubs, though, there was definitely a sense of excitement about this new Google Plus. There were so many bells and whistles beyond just a social media thing. There was talk about how the hangout feature would kill GoToMeeting and Facebook chat. There was talk about how the +1 button would kill SEO. Heck, to listen to some of the hype, it seemed like Google Plus was just plain going to kill everything! It was going to be the Dexter darling of the online world.
I started playing with Google Plus right around July 4th, so I guess I've been there close to 3 months. That's a quarter of the year, mathematically. And to me, at least, Google Plus still seems pretty confusing. I still don't understand what "huddles" are. I do't understand the difference between following and circling. Are you sharing if you're following? And if someone circles me and I circle them in return, why do I get a notification that they have circled me back? That could go on forever, couldn't it?
My biggest concern about Google Plus, however, is that it is not really feeling like a "social" media platform to me. The more I stick with it, the more it feels like a broadcasting platform. I know this because I realized with a start that that is primarily how I have been using it these three months.
The triangle is upside-down
On platforms like Twitter and Facebook, I envision communication as being a right-side-up triangle. You are at the point with a single tweet or a single update, and that communication spreads out to your community. People find it easy to respond, and things like retweets or comments help spread the message to wider and wider, well, circles, if you can pardon the pun.
Google Plus seems different to me. On Google Plus, the goal seems to be to start with the widest possible reach, and comments or shares are less important than getting your word out there. It takes a much longer time to narrow your communication to a small group. One-on-one conversations definitely do not seem to be where Google Plus shines.
For me, this is because there are just too many people posting too many things. I haven't the time or inclination to sort people on Google Plus so that I can track what people are saying by circle. Maybe that is my biggest problem. The variety of things people are posting is mind-boggling, too. 1-hour videos, regular-length blog posts, and of course kitty gifs make my Google Plus stream remind me of the subways of New York or Japan where messages are just flying by. I try to engage. I try to comment. But man is it hard to do anything other than just think, "Whoosh, whoosh, whoosh."
Maybe it just needs time to grow
As of now, I am not a huge fan of Google Plus. I wasn't all that excited about it in the first place, and I am just not getting much out of it these days. However, I can see a spark of potential there. Once people get into the social aspect more, maybe it will mature and be more engaging. I'm willing to wait it out a bit, but my expectations have been minimized from where they started.
Now it's your turn. What do you think about Google Plus? Am I missing some major benefits here? I'm happy to learn from you! Let's talk about it!